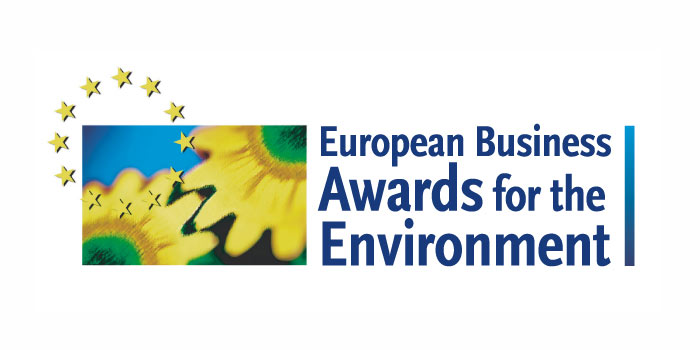 23 April 2012
Two of Scotland's most environmentally friendly organisations have been shortlisted for a prestigious Europe-wide environmental prize, after achieving success at The Vision in Business for the Environment of Scotland (VIBES) Awards.
Aquamarine Power and Robert Wiseman Dairies will compete with companies from across the continent for a European Business Award for the Environment (EBAE), which recognise outstanding, new or innovative contributions to sustainable development.
UK finalists at the biennial EBAE are selected from the winners of RSA-Accredited Award Schemes from the past two years. The VIBES Awards is the only award scheme in Scotland that feeds in to these prestigious awards.
The Vision in Business for the Environment of Scotland Awards recognise the commitment, actions and achievements of Scottish companies in reducing their impact on the environment. 
Pioneering wave energy company Aquamarine Power is nominated in the Product category at the EBAE, after winning a special commendation at The VIBES Awards in 2010.
The company has developed its innovative Oyster wave power technology to capture energy in nearshore waves and convert it into clean sustainable electricity.
Oyster wave energy technology takes advantage of the world's vast untapped wave energy resource to produce clean sustainable energy, providing the potential to replace a significant portion of current carbon intensive electricity generation.
Robert Wiseman Dairies is nominated in the Management category at the EBAE, after their Bellshill site won the Large Management Award at The VIBES Awards in 2009.
Robert Wiseman Dairies has demonstrated its commitment to the environment by aiming to use less energy and more sustainable raw materials. To support the strategy the company has also developed an Environmental Excellence Roadmap which is a framework for engaging with staff and highlighting behavioural changes.
The Scottish finalists will now go forward to the next stage of the EBAE Awards and will be assessed alongside the winners from other European countries by a jury who will meet in Copenhagen next month. The eventual winners of each EBAE category will be announced in Brussels during Green Week in June. 
Gillian Bruce, VIBES Chair, said: "We would like to congratulate Aquamarine Power and Robert Wiseman Dairies on gaining this excellent recognition and wish them the best of luck as they represent Scotland at the European Business Awards for the Environment."
"These companies impressed the VIBES judges with their innovation, dedication and support for sustainable practices while also protecting their bottom line. We hope that other Scottish businesses will follow their example, achieve their environmental goals, and gain Europe-wide recognition."
Malcolm Aickin, Chair of the RSA Environment Awards Forum, said "This year's UK Entrants represent the UK's wide range of diverse and vibrant sustainable companies and they cover an impressively wide spread of environmental and sustainable issues. They all deserve recognition. EBAE has an expected 160 entrants from 23 countries so they cannot all be winners there, but strength in depth is a compelling reason for the UK's consistent performance."