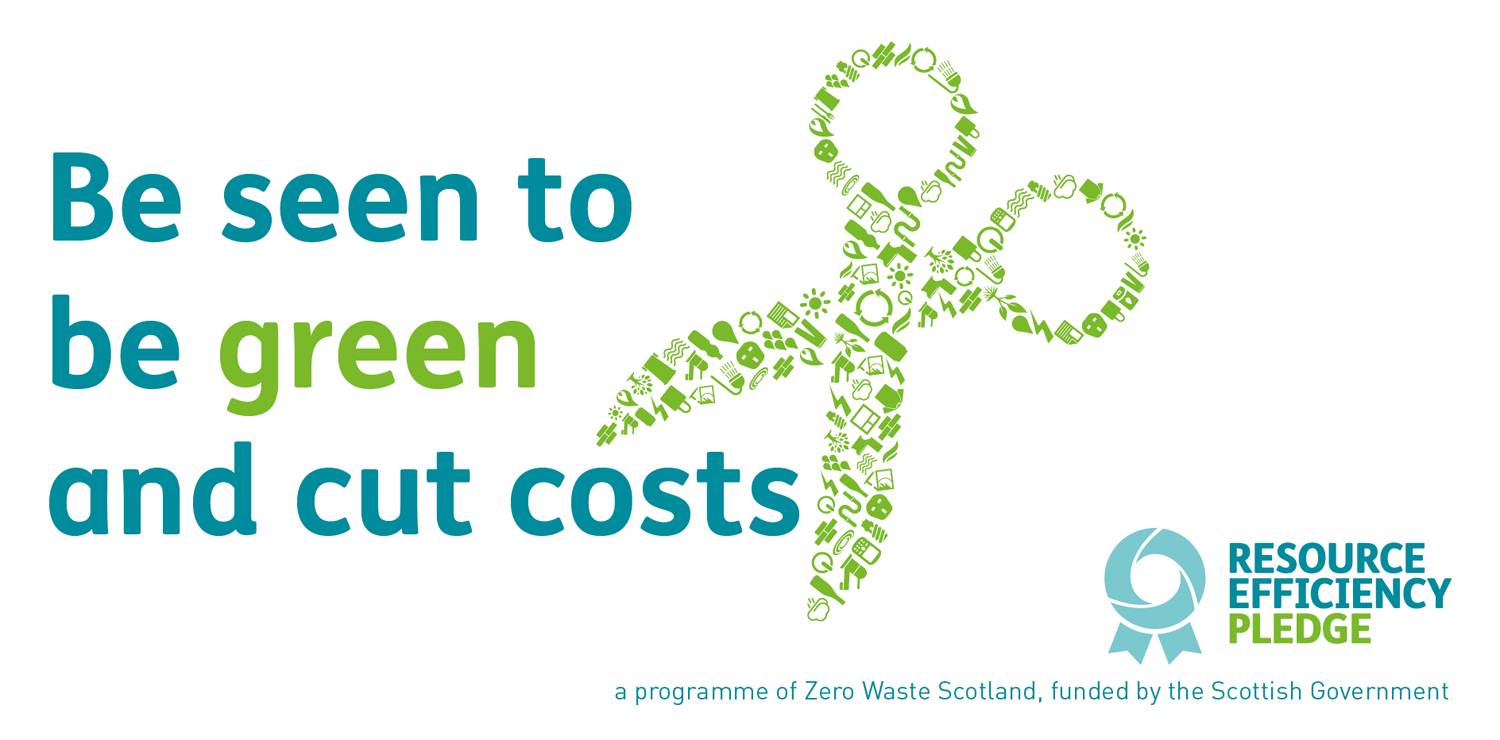 14 January 2015
As a business actively engaged with VIBES, you have already expressed an interest in contributing to a low carbon economy for Scotland.
Why not make a public display of your commitment to this cause for 2015 by making a Resource Efficiency Pledge?
The Resource Efficiency Pledge is a nationwide initiative from Resource Efficient Scotland which supports and promotes businesses demonstrating sustainable growth. By committing to use resources (energy, water and raw materials) more efficiently, your business can make a Pledge, simply by selecting a minimum of 3 actions online at www.resourcepledge.com such as improving energy efficiency or developing a green team. It couldn't be easier!
With free advice, support and tools available from Resource Efficient Scotland, the team is there to ensure you can access any help you may need to fulfil your Pledge. In addition, you will be given marketing support to promote your Pledge to customers, staff, suppliers and other key stakeholders. We will also ensure your business name is added to the growing list of companies making a Pledge in Scotland.
VIBES businesses making their Pledge
Existing signatories to the Pledge and previous VIBES winners and runners up include Ivan Wood & Sons, GRAHAM Construction and Clyde Shopping Centre. Pledge signatory Malcolm Wood from Ivan Wood & Sons comments:
"The Resource Efficiency Pledge has really helped us focus our efforts to reduce our environmental impact. By selecting to improve energy efficiency, we have reduced our energy bills substantially whilst a commitment to resource efficient construction means that our new building will embed resource efficiency from the outset of the project. The Pledge can benefit any business in Scotland"
A Pledge video case study for Ivan Wood & Sons is now available online.
Andrew Forrester from the Clyde Shopping Centre would also recommend the Pledge to other businesses "The Resource Efficiency Pledge has been a great tool for helping us meet our targets in waste management and energy efficiency by providing us with a clear focus and extra support where we need it from Resource Efficient Scotland staff. It also helps us engage our staff on the importance of resource efficiency and gives us positive public recognition for our efforts."  
Kick-start 2015 with a Pledge and make resource efficiency a measure of your success this year.
See who else is pledging and make your pledge today or for more information call us on 0808 808 2268 between 9.00 and 17.00 Monday to Friday.