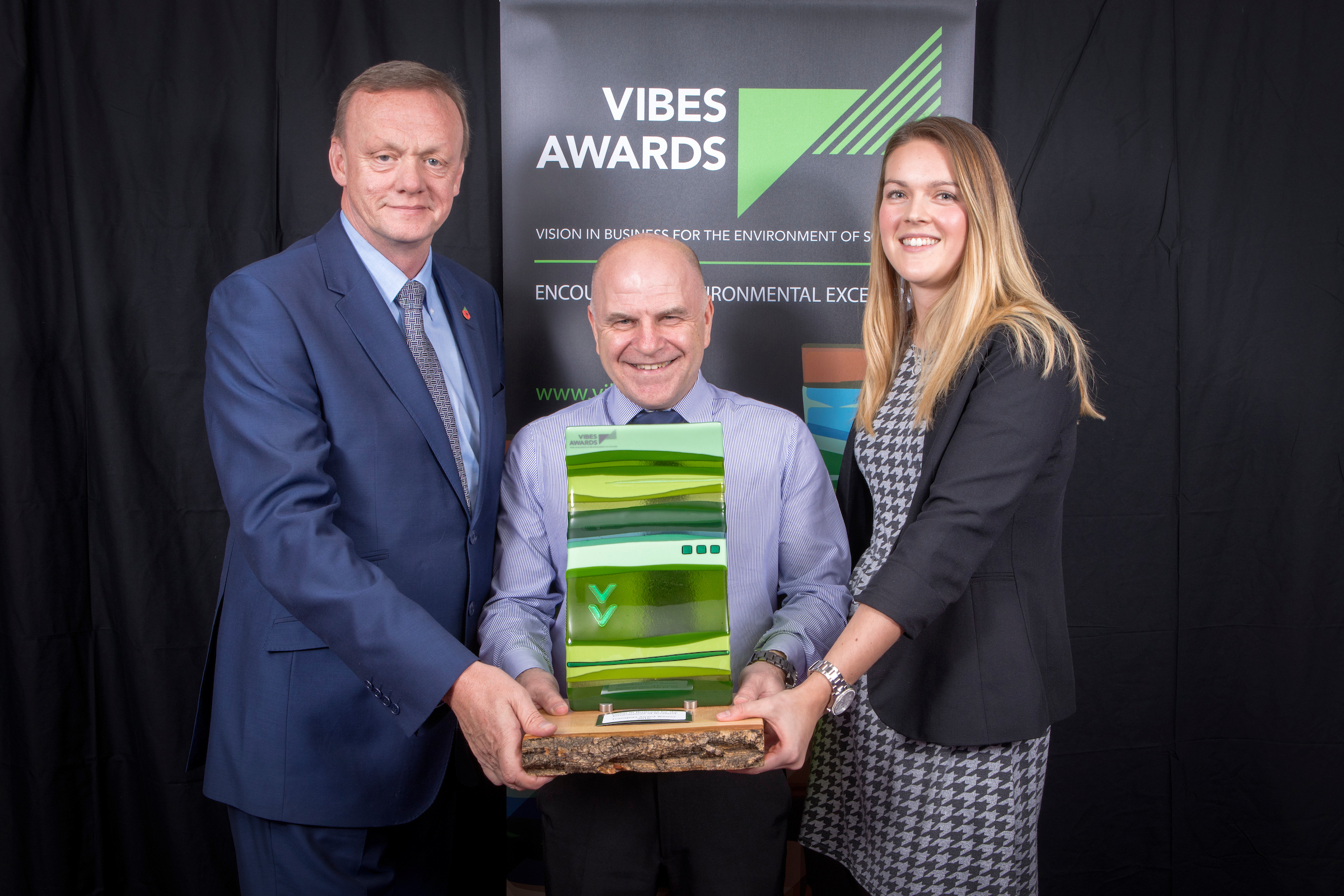 13 January 2017
This year, 32 Scottish businesses were shortlisted from a record number of entries.  Each of the finalists underwent a rigorous judging process, including a programme of site visits, to assess their environmental practices.
The Transport award recognises businesses that have achieved significant reduction in environmental impact through the introduction of sustainable transport practices.
Sponsored by Energy Saving Trust
The Energy Saving Trust is a leading and trusted organisation helping people save energy every day. Their experts speak with millions of householders every year, deliver first class programmes for governments and provide consultancy to UK businesses and international companies.
Winner of the Transport Award: Lothian Buses
The winner of this year's Transport Award went to Lothian Buses.
Lothian Buses is Edinburgh and the Lothian's largest bus operator, providing over 70 services in and around Edinburgh. They connect with nearly every community in the city, extending into East Lothian and Midlothian, with other services linking to Edinburgh Airport and the city's park and ride facilities. Lothian Buses have a strong environmental strategy and are pro-active in improving air quality along their bus routes. They have invested in 85 hybrid buses and are improving the quality of the rest of their fleet through a replacement programme.
Richard Hall, Managing Director, Lothian Buses: "We are delighted to have been selected as the winner in the Transport category at this year's VIBES  Awards. This highlights Lothian Buses ongoing journey to reduce our impact on the local environment and our commitment to meeting the Scottish Government's Climate Change targets."
The Transport Shortlist
The other shortlisted companies in this category included:
Eagle Couriers (Scotland) Ltd
Jacobs
Route Monkey Ltd