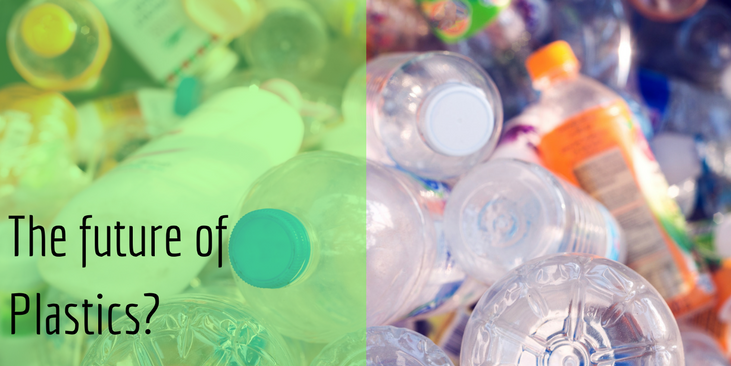 08 February 2018
The need to reduce our use of plastics is currently dominating the news headlines as we continue to learn more about the issue and the damage to our planet.
Around 40% of plastic is used in packaging and the UK generates around 2.4 million tonnes per year of packaging waste. Of this, around 1.7 million tonnes is from households and this is something that impacts upon each and every one of us on a personal level but it also is a key issue for Scotland's businesses.
On Thursday March 1st, VIBES in association with BIG Partnership, is hosting a business breakfast to explore the issue of plastic from a business perspective.
The event will highlight some of the innovative work which is currently being carried out as well as exploring the potential business benefits which could result from a different approach to plastics.
Speakers include:
Mark Hazell – Jaw Brew and Dr Cait Murray-Green - Cuantec

Glasgow craft micro-brewer, Jaw Brew, produces a low alcohol beer made from unsold morning rolls and is looking at how it can reduce the use of plastic.

The innovative company is working with CuanTec, on a bioplastic product which would replace the plastic six pack rings connecting   beer cans.

Scottish-based biotech company, Cuantec, makes compostable, antimicrobial bioplastic from waste of the fisheries industry, providing an environmentally responsible alternative to packaging.
Tim Baldwin – Zero Waste Scotland



What if all plastic could be recycled?

Zero Waste Scotland welcomes the recent attention on the important issue of single-use plastics. Working with a diverse range of businesses in Scotland, solutions are being identified to lessen the impact and minimise the use of single-use plastics across the board, by increasing the range of alternatives, including recyclable or re-usable options. Tim will share some tangible examples of this, such as designing a Deposit Return Scheme for drinks containers as well as funding a global-first Advanced Plastics Processing Facility, enabling all types of plastics to be recycled. In his session, Tim will be exploring what is the best solution for the long term.
The breakfast will discuss a range of topics including the potential to make a value out of plastic versus the rise of bioplastics and attendees will be encouraged to engage in this lively topic, while hopefully taking away some tips on how to reduce plastic or use it to benefit their business, for example increased recycling.
Tickets are available at https://www.eventbrite.com/e/the-future-for-plastics-vibes-business-breakfast-tickets-42711053912
*Source - http://www.wrap.org.uk