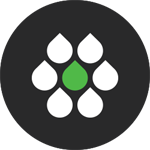 VIBES Award: Hydro Nation Award
Sponsored by Scottish Government
COMMENDED
Highlights
Several different systems interlink to offer total environmental protection in the event of a loss of containment on site
Uses slam shut valves to contain spillages
£1.4million invested in this area since 2011
In August 2017 there was a 6% reduction in water use when compared with the same period in the previous year
The dilution water used for effluent consent decreased by 20% giving a saving of 2.7 million litres
The site at Leven is the biggest packaging site within Diageo consisting of 4 bottling halls with 21 productions lines. 40% of Diageo's worldwide spirit is bottled and packaged on site, working out at over 40,000,000 cases per year. The site has a range of innovative protection measures relating to effluent treatment and compliance.
The Hydro Nation Award recognises businesses, partnerships and collaborations that have specifically developed innovative products, practices or services in the area of water treatment and water technology. The company are commended for its concern to safeguard the water environment from damage due to spillages.
It is recognised that Diageo has invested in a series of projects to safeguard against the risk of potentially catastrophic pollution of the River Leven and Firth of Forth. Much of this is discretionary expenditure going beyond what they need to do for compliance purposes.
The site has adapted a large effluent holding tank to re-route all effluent streams. The effluent is analysed for pH, COD and BOD and in the event of any of these being above the set parameters the valves close automatically. This means that the site cannot discharge outwith their consent limits to the local waste water treatment works.
The site have installed a range of protection measures that cover the whole site in the event of a loss of containment to surface water drainage. This includes the installation of several slam shut valves at key locations/points on site; each valve is accompanied by a man made storage area such as a swale or SUDS (Sustainable Urban Drainage System).
The installation of the slam shut valves accompanied by their containment areas offers the site multiple layers of protection that all interlink to offer full protection to the local environment. A final phase of the system, to be installed, links sensors to each individual product line.
The spillage containment and effluent project have been designed and installed in such a way to allow upgrade of the system in the future should technology improve/change.
The advantages of the system include:
Avoids the considerable costs of total plant shutdowns
Significantly reduces water bills
Better measurements will allow a reduction in water cleaning of pipes between production runs.
Enable a much lower BOD/COD discharge limit which will lower the effluent bill (currently around £150,000).
The company are committed to reducing water within the production process. Diageo have a Global Environmental Policy that references the Diageo Water Blueprint which outlines the company's strategic approach to water stewardship. The Diageo Leven site has their own strategy to achieve the goals set out and are currently achieving 0.90 l/l packaged which is a 6% reduction when compared with the same period in the previous year.
Jay Christie, Environmental Co-ordinator at Diageo Leven said: "We are honoured to have been recognised at this year's VIBES – Scottish Environment Business Awards. Being commended in the Hydro Nation category is a real testament to the hard work and commitment from everyone at Diageo Leven towards reducing our impact on the environment. We are proud to take our place amongst many excellent companies working hard to deliver a sustainable future and hope it inspires more organisations to make a difference."
To view PDF files you may need to download Adobe® Reader® software which is the free global standard for reliably viewing, printing, and commenting on PDF documents. Download
Adobe® Reader®