08 November 2012
---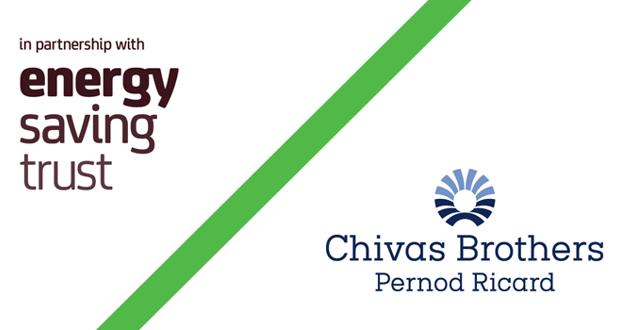 VIBES has announced drinks manufacturing giant Chivas Brothers and Energy Saving
Trust Scotland as new sponsors of two of its awards categories this year.
Chivas Brothers will sponsor the VIBES Changing Behaviour Award which recognises businesses whose employee, customer and/or supply chain engagement initiatives have helped deliver continuous improvement in environmental performance.
Chivas Brothers is the Scotch whisky and premium gin business of Pernod Ricard. Its portfolio includes Chivas Regal, The Glenlivet, Ballantine's and Royal Salute whiskies, and Beefeater Gin.
Vanessa Wright, Communications Director at Chivas Brothers said: "We are delighted to sponsor this award at VIBES 2012. Like all businesses, we understand the importance of finding new and innovative ways to continually reduce our carbon footprint, whether through investing in new technology, or simply by finding better ways of working."
The VIBES Transport Award this year will be sponsored by VIBES partner Energy Saving Trust Scotland. The Transport Award recognises businesses who achieve measurable reductions in their environmental impacts through the introduction of
Sustainable transport and/or through measures that reduce the level of transport use within their operating environment.
Through interest-free loans of up to £50,000 and Fuel Efficient Driver training, Energy Saving Trust Scotland has helped many businesses large and small reduce cost and carbon emissions.
Ian Murdoch, transport manager, Energy Saving Trust Scotland said: "We are delighted to be a VIBES Awards sponsor. We work with businesses offering advice and financial support, helping them improve their transport and travel arrangements. It is great to see so many businesses in Scotland working hard to reduce their environmental impact and save money at the same time."
"With a dedicated team of specialist transport advisors, there is a wealth of free advice available across the country. We would encourage any business interested in saving to get in touch by calling 0800 512 012 or logging on to our website"
Chivas Brothers and Energy Saving Trust Scotland will join existing VIBES sponsors which include: Management (SME) Award sponsor Edinburgh Centre for Carbon Innovation (ECCI), Environmental & Clean Technology Award sponsor Scottish Power and this year's Energy Award sponsor, the Scottish Government.
Gillian Bruce, VIBES Chair said: "Over the past decade, our awards programme has produced winners from across Scotland, drawn from a range of sectors including: manufacturing; food and drink; transport; environmental services; oil and gas and leisure. It's great to see this diversity now reflected through our supporters."
"Chivas Brothers has demonstrated admirable environmental practices in the day-to-day running of the business for a number of years now and has achieved some impressive results in return."
"Energy Saving Trust Scotland has also been working with businesses and consumers for many years to help improve and raise awareness of energy efficiency and significantly reduce the level of carbon emissions from our roads. Both bring a wealth of knowledge from their fields and fit perfectly as sponsors of these categories."
For further information about Chivas Brothers Ltd visit www.chivasbrothers.com
For further information about Energy Saving Trust visit www.energysavingtrust.org.uk/scotland/businesses
Share this
Media Enquiries
For all press & media enquiries, please contact:
The BIG Partnership
3rd Floor
Fountain House
1-3 Woodside Crescent
G3 7UL
0141 333 9585
vibes at bigpartnership.co.uk