21 November 2017
---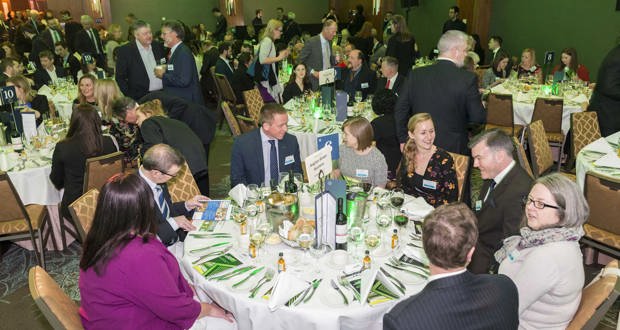 VIBES – Scottish Environment Business Awards supported Scotland Lights up Malawi and WaterAid Scotland at their Award Ceremony on 15th November 2017 at the Sheraton Grand Hotel and Spa. More than £1000 was collected and this will be doubled through Big Give.
Scotland Light up Malawi:
Scotland Lights up Malawi is a campaign initially developed by Scotland's 2020 Climate Group in June 2014 with the aim of raising funds to support Scotland's ambitions for climate justice by:
investing in solar lights in Malawi.
undertaking research into climate justice
educating children both in Scotland and in Malawi.
The Problem:
Approx 15million people without access to electricity in Malawi alone.
Many rely on poor quality & unsustainable light e.g. – candles & kerosene lamps.
Kerosene lamps give off toxic fumes and are very dangerous.
Av. Min Cost p/w - Candle: 70p Kerosene: £1.50
Households living on £1.89 p/w
The Solution:
International charity SolarAid – aim to combat Poverty & Climate Change
SunnyMoney (SA's social enterprise) & special projects offer access to those in need to provide affordable, sustainable and clean light.
Domestic lighting – impacting living conditions; home cultural; releasing financial burden; improving health and is the 1st step onto the energy ladder.
WaterAid:
WaterAid is the world's leading charity in water, hygiene & sanitation. In the past year, it has brought clean water to 956,000 vulnerable people, toilets to 1.1m and hygiene to 1.6m. Its #Untapped campaign matches your donations pound for pound.
In all of its projects, WaterAid
Uses low-cost technologies, appropriate to local conditions
Involves communities in planning and constructing their new water supply
Provides solutions that are long-term by training villagers in repairs and maintenance
Works in partnership with local organisations who are best placed to understand villagers' needs
Integrates safe water with sanitation and hygiene education to achieve lasting health improvements
Share this
Media Enquiries
For all press & media enquiries, please contact:
The BIG Partnership
3rd Floor
Fountain House
1-3 Woodside Crescent
G3 7UL
0141 333 9585
vibes at bigpartnership.co.uk