09 November 2017
---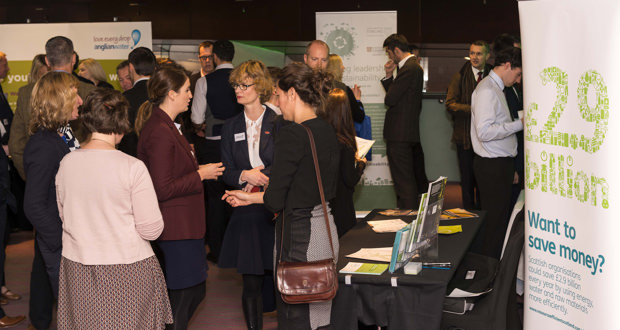 We are holding our Award Ceremony next week and here are a few tips for successful networking to make best use of your time:
1. Check your itinerary
There is nothing worse than missing an opportunity to network because you got lost on the way or arrived late. Check the time, location and how long it will take you to get to the event, adding on a contingency just in case! If you are holding a showcasing space, ensure you arrive well in advance to set up and be ready when the event starts.
2. Be prepared
Have you checked the guest list? Have you looked at who will be exhibiting? Are you looking for a new supplier? New clients? Are you missing a key contact in the industry to grow your business?
For best use of an event's networking time, it is important to have a purpose, identify who you want to speak to and ensure you know where you will able to find them. Check the company's website and social media. Remember it is all about quality not quantity.
Have a look at our exhibitor plan.
3. Do not forget the essentials
Business cards, notebook, pen… It is always better to check you have everything you need to network before the day. Award ceremonies, conferences and other events are always a great place to make new contacts. But give your businesses card reasonably: give it by contact not as flyers. Do not forget to note a few words on the back of the business card to remind you of the context of the discussions.
4. Use social media
A lot of events will have a dedicated hashtag or social media channel. Using them gives you a chance to let people know you are present and be able to contact you during and post event. Most organisers will retweet your message which is free advertisement for you.
Use #VIBES2017 or @VIBES_Awards on the day of our 2017 Award Ceremony. Free retweet is on us!
5. Do not forget to follow up
Now you have created some new links and business opportunites, do not waste it: contact the businesses you met straight after the event or the next day. Do not leave a week before you get back to them or they might have completely forgotten about you. Strike while the iron is hot!
Share this
Media Enquiries
For all press & media enquiries, please contact:
The BIG Partnership
3rd Floor
Fountain House
1-3 Woodside Crescent
G3 7UL
0141 333 9585
vibes at bigpartnership.co.uk