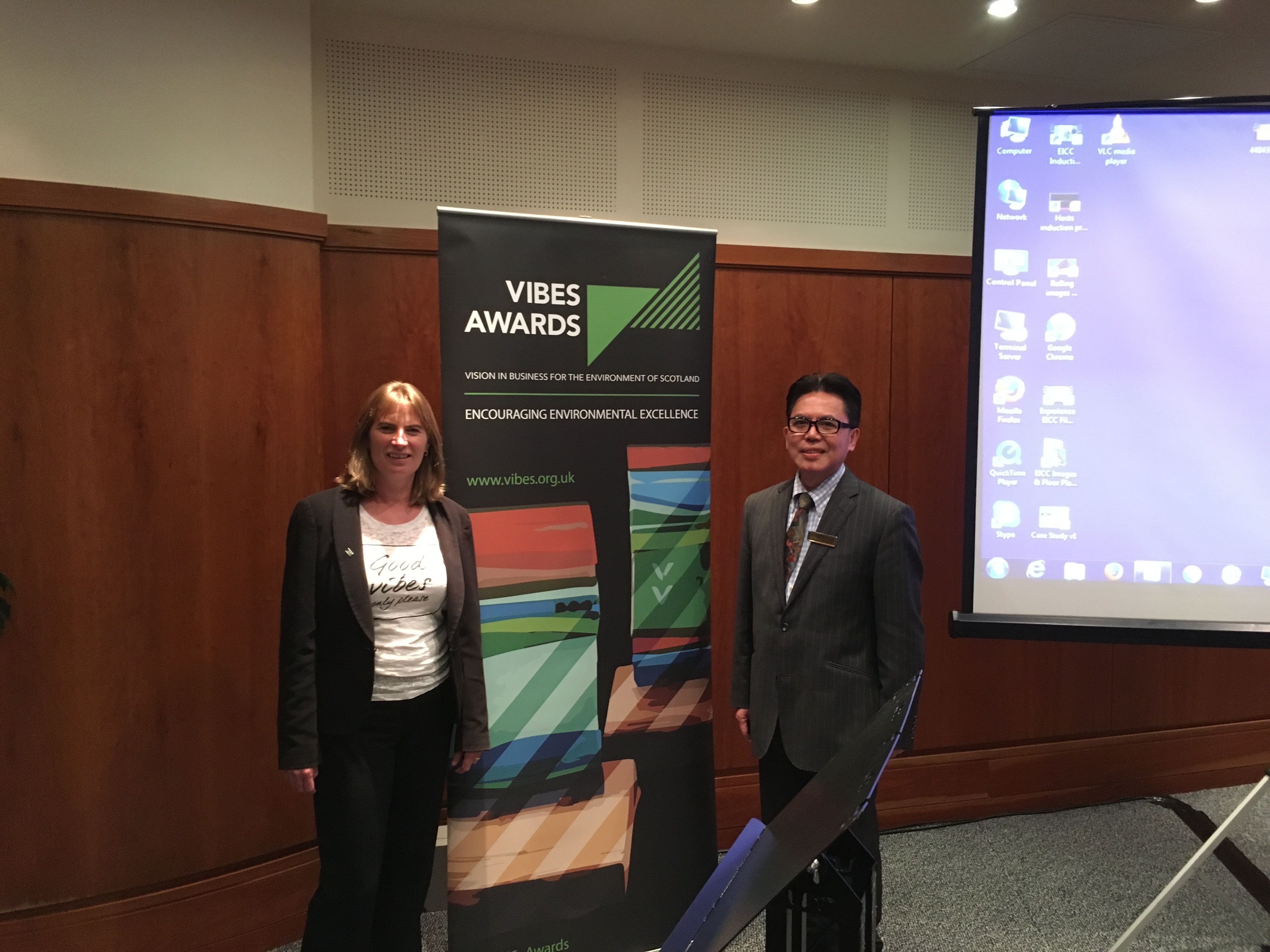 24 April 2017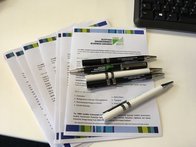 9 am. New Name, new process, VIBES – Scottish Environment Business Awards are opening today. It is exciting. I check the last registration emails and our presentation. I post all the application forms and guidance notes on the website.
I can't believe the awards have been running for 18 years. We have received a wide range of businesses, creative and very inspiring, showing that regardless of the size, sector or location, a business reducing its environmental impact can achieve economic and social benefits.
We had 9 brilliant winners and 6 commended businesses last year. I am very curious to discover the 2017 applicants. They will be able to apply to one or more of our 2017 categories: Innovation, Management (Large), Management (SME), Environmental Product or Service, Hydro Nation, Circular Economy, Transport, Green team and Micro Business.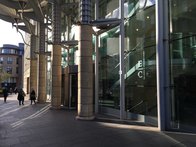 2:30 pm. Last minute checks: Banners checked. Flyers, checked. Pens Checked.
I jump on a 26 bus, from our 2016 Transport winner Lothian Buses. Direction: Edinburgh International Conference Centre, our 2016 Management (SME) winner.
Once arrived, we do the finals checks for the presentations and pop up our banners. Tea and coffee is served.
4 pm. Time to start: Welcome to VIBES – Scottish Environment Business Awards 2017. This partnership between Government and business organisations works hard to promote good practice, showcasing great examples of efficient use of resources, improve environmental performance and support the wider goals of sustainable development.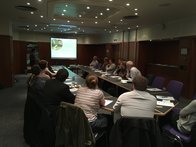 Talking about success, we have two of our 2016 winners present today to present their work and experience of the process.
Edinburgh International Conference Centre host sustainable events in Edinburgh. Conferences, government meetings, exhibitions, banquets, AGMs, performing arts (Edinburgh International Festival) and many more events are held at the centre.
Edinburgh Leisure created in 1998 to manage and develop sport and leisure services on behalf of the City of Edinburgh Council. The organisation is now a leading leisure trust with a turnover of almost £30 million, over 800 employees and 4.8 million customer visits a year. They are inspiring Edinburgh to be a more active and healthy city.
Intrigued by our new application process? Jane is here to answer all your questions. How do you apply? What category is best for you? Where can you find help? All is revealed.
You have missed this launch event and want to learn more about the awards? Do not worry. We are still holding 4 launch events all across Scotland:
25th April 2017: 4-6pm – Stirling at Stirling University Innovation Park (Stirling FK9 4NF)
27th April 2017: 11am-1pm – Fort William with Lochaber Chamber of Commerce (The Lime Tree, The Old Manse, Achintore Road, Fort William, PH33 6RQ)
27th April 2017: 4-6pm – Inverness at Highlands and Islands Enterprise (An Lochran, Inverness Campus, Inverness IV2 5NB)
 4th May 2017: 4-6pm – Aberdeen at Scarf (1 Cotton Street Aberdeen, AB11 5EE)
To book your place contact vibes@sepa.org.uk or register through Eventbrite www.vibesawards.eventbrite.co.uk
---