We are currently monitoring the situation and will keep you updated about the VIBES 2020 application process. 
All categories with the exception of the Engaging Scotland and Partnership Scotland awards are open to any* Scottish based business or social enterprise that contribute to the sustainable development of Scotland.
The Engaging Scotland and Partnership Scotland are open to all public and private sector organisations including charities.
* Current partners and sponsors of the VIBES Awards are not eligible to enter.
There are 12 categories:
Adapting Scotland
Circular Scotland
Engaging Scotland
Hydro Nation Scotland
Innovating Scotland
Leadership Scotland
Moving Scotland
Partnership Scotland
Product Scotland
Service Scotland
Small Business Scotland
You can apply for more than one category.
The application process is split into three stages:
Stage 1 - Application form is a one page summary designed to draw out information particular to each award category and to enable the judging panel to assess your application.
Stage 2 - Applications scoring highest in stage 1 will be selected as finalists and will receive a judging site visit
Applications open in March and close at 5pm on 1st June.
For more information have a look at our key dates.
Adapting Scotland Award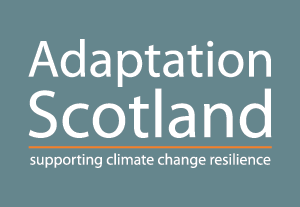 The Adapting Scotland award recognises businesses and partnerships that are taking a proactive approach to managing climate risks and/ or developing products and services that enable society to adapt. This could be through:
completing climate risk assessments for different business functions/ locations,
implementing strategies and actions to adapt – for example awareness raising and skills' development actions, as well as delivering 'on the ground' actions,
working with industry bodies to assess and manage risks that affect business sectors,
developing innovative products and services that enable clients to assess and manage climate risks,
developing innovative products and services that support adaptation action,
assessing and driving adaptation actions through supply chains.
Circular Scotland Award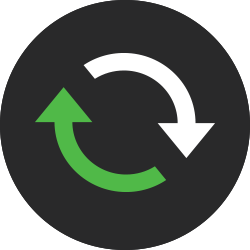 The Circular Scotland Award recognises businesses that can demonstrate a circular approach to material use and business function.
This category is aimed at businesses that can demonstrate how their product or services address the principles of the Circular Economy, which should include one or more of the following elements:
Circular product design and innovation
Product re-use, repair and remanufacturing
Innovative business models
Materials substitution
Effective supply chain and cross-sectoral collaboration
Re-use of waste, heat and energy.
A Circular Economy approach ensures that materials are retained within productive use, in a high value state, for as long as possible. It focuses on reshaping business and economic systems so that waste is 'designed out' of how we live.
Engaging Scotland Award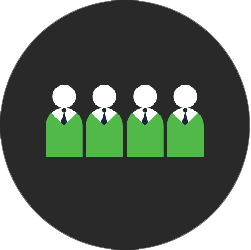 The engaging Scotland Award recognises a "green team" or a dedicated task force that channels ideas and energy into delivering pro-environmentally sustainable changes within an organisation or the community.
Benefits that a green team can bring include:
cost savings – reducing costs associated with waste, energy, and water;
environmental improvement, such as less waste, improved air quality, biodiversity, minimised use of resources
improved reputation
skills development;
influencing others – at work, at home and their communities
aligning practices with values – walking the talk;
The Engaging Scotland Award is open to organisations (both in the public and private sectors), or collaborations between organisations, that understand the importance of engagement to deliver environmental improvements.
Hydro Nation Scotland Award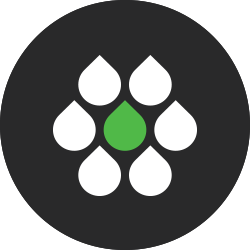 The Hydro Nation Scotland Award recognises businesses, partnerships and collaborations that have developed innovative products, practices or services in the area of water treatment and water technology, which have resulted in increased sustainability.
To be eligible for entry to this award, the innovation may be:
a new technology or process, or
an application of an existing technology for a new product or service, or
a modification of an existing technology
The technology used may include both hardware and soft approaches (e.g. processes), and does not have to be high tech.
If the innovation is a product:
it may have already been developed and be in the marketplace, or
it may still be in the development stage.
The innovation, when compared to the conventional technology that it replaces, must result in improvements:
in efficiency or -
in outcomes.
Innovating Scotland Award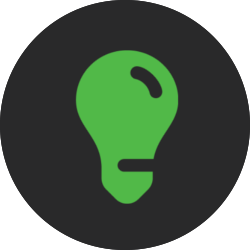 The Innovating Scotland Award recognises businesses that have introduced innovation(s) into their operations and obtained sustainability benefits as a result.  
Innovations that can be considered for this award are:
a new product - which may still be at the development stage, or that you already developed and that is already in the marketplace, or
a new process or service, or
an already existing product, process or service that is now used in a novel way.
The introduction of the innovation has to result in sustainability benefits, such as:
reduced environmental impact,
promotion of sustainable consumption,
new business opportunities (new customers, new procurement)
financial benefits
Leadership Scotland Award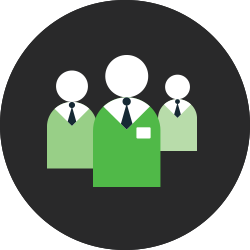 The Leadership Scotland Award recognises businesses with the strategic vision, people policies and management systems that enable them to continuously improve their contribution to Scotland's sustainable development. This award is for the holistic leadership and management of sustainability within a business, across all functions.
A business with a successful application will be able to demonstrate it has:
adopted leadership strategies and management systems to improve on sustainability – e.g. environmental policy, management systems, targets and indicators for monitoring and reporting performance, green team, lines of communication with stakeholders for feedback that can influence decisions, etc;
improved environmental performance - e.g. through resource efficiency measures, staff and supply chain engagement, climate risk management etc;
generated associated economic and social benefits - such as profits, cost savings, local employment opportunities, good and stable working conditions, nature and biodiversity enhancing initiatives, and engagement with local schools, colleges, community groups, charities, etc.
Ideally the organisation must show that it is setting an example that others will be inspired to follow.
Moving Scotland Award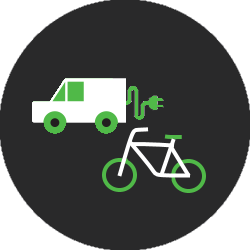 The Moving Scotland Award recognises businesses whose environmental impact have reduced significantly as a result of the introduction of active travel and sustainable transport activities. This could be through:
installing technology that reduces the need to travel, such as conference call systems;
setting up a cycle-to-work scheme;
encouraging walking, cycling and public transport use;
encouraging visitors to use sustainable and active travel;
introducing walking meetings;
providing pool bikes / electric bikes;
introducing cycling mileage re-imbursement;
providing facilities for active travel, e.g. cycle parking, and shower, changing and drying facilities;
where travel by car is the only available option, using ultra-low emission vehicles;
or any other initiatives that reduce your transport impact on the environment.
Partnership Scotland Award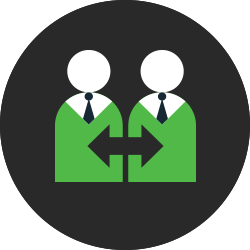 The Partnership Scotland Award recognises organisations with the strategic vision to acknowledge that working in partnership can improve their overall contribution to sustainable development.
To apply to this award, you must be a business involved in a partnership with:
another business, or
an organisation in the public, private or voluntary sector
The partnership:
should be effectively planned and adequately resourced to achieve its stated goals; these goals might include:

transfer or sharing of knowledge or technology or a management system;
environmental protection or enhancement
improving product or service delivery
community development
improving working conditions.
A successful application will be able to show how working in partnership enables:
improved environmental performance,
associated economic and social benefits.
Product Scotland Award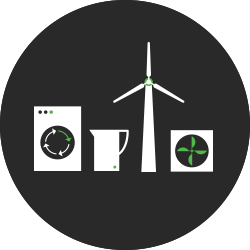 The Product Scotland Award recognises businesses that have developed, or are developing, a product that brings environmental and business benefits. This category highlights the ability of a product to:
promote more sustainable patterns of production and/or consumption,
reduce environmental impacts
create new business opportunities.
Entrants should have considered the entire environmental lifecycle of their product, i.e. material extraction, production, distribution, use and disposal.
For entering this award, the product considered may be
A new product
A modified design of an existing product
An innovative application of an existing product
In terms of stage of product development, to enter this category your product must:
have been developed already and
be in the marketplace.
Service Scotland Award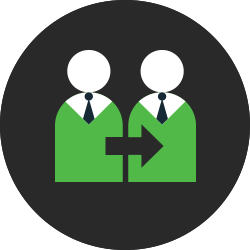 The Service Scotland Award recognises businesses that have developed services that bring environmental and business benefits. This category highlights the ability of services to:
promote more sustainable patterns of production and/or consumption,
reduce environmental impacts (as compared to prior to putting it in practice), and
create new business opportunities.
Small Business Scotland Award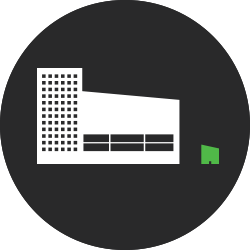 An additional award for the best entry to any category from a company with less than 50 employees.