---
Adaptation Scotland - Adapting Scotland Sponsor
Adaptation Scotland provides advice and support to enable organisations, businesses and communities to adapt to the impacts of climate change.
Challenges such as increased flood risk, new pests and diseases affecting forestry and agriculture and increased damage and disruption to infrastructure and buildings are just some of the challenges that we face in Scotland as a result of the unavoidable impacts of climate change.
Adaptation Scotland provides practical advice on how to manage these challenges and increase business resilience in the process.
Adaptation Scotland is a programme funded by the Scottish Government and delivered by sustainability charity Sniffer.
Find out more about Adaptation Scotland at adaptationscotland.org.uk
Bright Green Business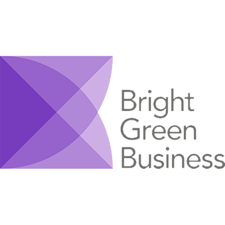 Bright Green Business support businesses across Scotland to improve their environmental practices, develop business networks and recruit skilled students and graduates. 
Our objective is to encourage positive environmental behaviour and management across Scotland working with clients in business and education to streamline operations, increase efficiency, boost their competitiveness and improve their environmental management capacity.
Our pioneer flagship Environmental Placement Programme has been successfully running for 20 years. The programme connects businesses with a skilled future workforce to leave a lasting environmental legacy in business.
Chivas Brothers - Pernod Ricard - Headline Sponsor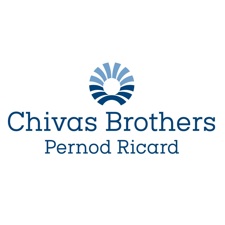 Chivas Brothers is a global drinks producer and exports company steeped in Scottish heritage. It is the only Pernod Ricard business dedicated entirely to Scotch whisky and comprises a prestigious range of single malt and blended whiskies. Chivas Brothers' award-winning portfolio features some of the world's most revered Scotch whisky brands including Chivas Regal, Ballantine's, Royal Salute and The Glenlivet. With a multitude of awards and accolades for its quality, craftsmanship, industry-leading sites and award-winning campaigns, its brands are at the heart of moments of connection across the globe.
The company comprises 1,600 employees, 14 Scotch distilleries, two bottling facilities and over 300 warehouses across its 26 sites including Orkney, Scotland and London.
Devro - Product Scotland Sponsor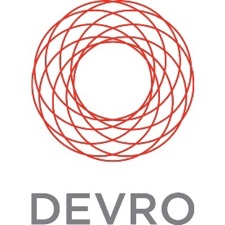 Devro is one of the world's leading manufacturers of collagen products for the food industry, used by customers in the production of a wide variety of sausages and other meat products.
Established in 1964, Devro (Scotland) Limited has two manufacturing locations, both based in Lanarkshire, and provides employment for approximately 500 staff and business partners with skills and knowledge ranging from manufacturing technicians and maintenance and process engineers to food technologists and industrial scientists. The Scottish operation manufactures collagen casings and films that are exported to 77 counties.
Devro recognises minimising our environmental impact is good for business and for future generations. Our aim is to improve our environmental performance through energy efficiency, waste reduction and effluent treatment, thereby reducing the impact of our products and operations on the environment. Our environmental efforts were recognised by VIBES in 2018, achieving Finalist in the Management category and overall Winner in the Green Team category.
ECOM - Brochure Sponsor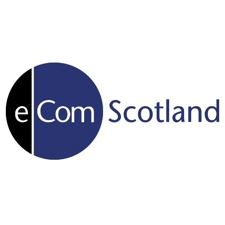 eCom is focused on digital delivery, tracking and accreditation of workforce learning and development. Our innovative products and services address a range of people development and training challenges, including eLearning, online assessment, blended learning, competency management and digital accreditation.
Our work often provides the opportunity to respect and enhance the natural and environment like the eLearning we created for Netregs, a partnership between the Northern Ireland Environment Agency (NIEA) and the Scottish Environment Protection Agency (SEPA), which helps educate Small and Medium Enterprises (SMEs) on how they can reduce their environmental impact and comply with environmental regulations.
An example in the built environment is our work with canal college®, the flagship project of Scottish Waterways Trust (SWT), which sees students improving the built, cultural and natural heritage of the waterway.
Farne Salmon and Trout - Hospitality Sponsor
Hospitality Sponsor
Farne Salmon and Trout was founded in 1982 and is based in Duns in the beautiful Scottish Borders. The company has an annual turnover in excess of £100 million and is part of the Labeyrie Fine Foods Group. The company which employs over 700 core employees is the largest private employer in the Scottish Borders and is the biggest smoked salmon producer in the UK suppling key high street supermarkets and exporting into Europe and further afield. Our product range includes Smoked Salmon, Cooked Salmon, Mackerel, Party Food, added value fish and raw Salmon.
Our mission is to become a Centre of Excellence:
To energise the workplace - in mind, body and spirit
To continuously inspire optimism - through our actions and our products
To create value and make a difference in everything we do
Read their winners' story
Find out more about Farne Salmon and Trout at farnesalmon.com
Mabbett - Venue Sponsor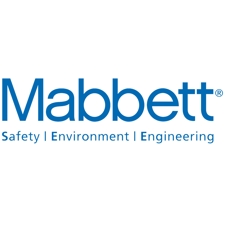 Mabbett is Scotland's leading integrated consulting and engineering firm, specialising in Safety | Environment | Engineering.
Our experienced and personable environmental and safety consultants, engineers and scientists focus on identifying and implementing practical, tailored solutions which manage risk, achieve compliance and reduce costs.
At Mabbett, we support our clients to grow a more competitive and sustainable business and to See a Difference. Our core areas of technical expertise include:
Safety: health & safety consultancy and compliance; occupational hygiene; LEV; EMF; chemical management, and process safety (COMAH; DSEAR; OBRA; CDOIF; functional safety; HAZOP).
Environment: acoustic consultancy; air quality; circular economy and resource efficiency;  compliance; contaminated land; construction environment services; ecology, planning and GIS; environmental monitoring; environmental permitting; integrated EHSQ management systems, and EHSQ training (Including IEMA and IOSH).
Engineering: air pollution control; industrial effluent treatment; M&E design; process engineering, and renewable energy systems.
Find out more about See a Difference at mabbett.eu or follow us on LinkedIn and Twitter – search for Mabbett Ltd.
Peel Tech - International Engagement Sponsor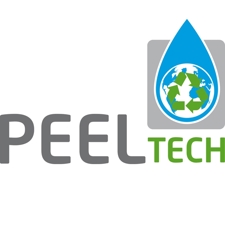 Peel Tech is a patented multi award winning company providing unique twin filtration units to the food and processing industry. These units help companies ensure compliance with the UK Food Waste and Water Regulations to reduce the impact on the environment.  Water usage can also be reduced by around 80% and allow the capture of valuable organic waste food particles for use in Anaerobic Digestion (AD) plants.
The system is a simple to use stand-alone product or is easily attachable to food waste processing units, separating waste from water at source.   These units are environmentally friendly requiring no electricity or chemicals and are very cost effective.
Peel Tech use only local manufacturers and suppliers to help support local businesses for orders both in the UK and now expanding throughout the UAE. 
Scottish Environment Protection Agency - Leadership Scotland Sponsor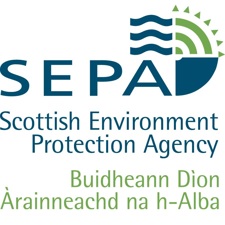 A clean and healthy environment is fundamental to Scotland's continued well-being and prosperity – our role is to help protect and maintain Scotland's vital environmental resources.
SEPA's role in protecting the environment and human health is wide-ranging, including environmental regulation, mitigating and adapting to climate change, monitoring and reporting on the state of our environment, raising awareness of environmental issues, engaging with the public through citizen science projects, and resolving environmental harms.
Find out more about SEPA at sepa.org.uk/about-us
Scottish Leather Group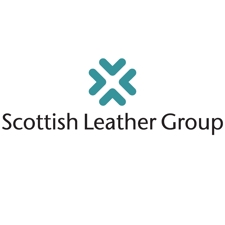 Scottish Leather Group Limited is the largest manufacturer of leather in the United Kingdom.
The Group comprises of four leather manufacturing subsidiaries and a technology company, all located in the West of Scotland: Andrew Muirhead & Son Limited, Bridge of Weir Leather Company Limited, W.J. & W. Lang Limited, NCT Leather Limited and SLG Technology Limited.
Their specialist leathers are produced for a wide range of industries including automotive, aviation, bus & coach, rail, marine and contract furniture.
The philosophy of Scottish Leather Group is a desire to establish the highest industry standards for quality, innovation, value, service and care for the environment.
ScottishPower - Innovating Scotland Sponsor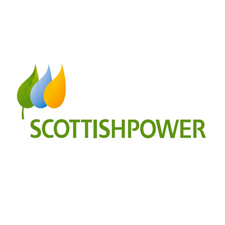 ScottishPower is part of the Iberdrola Group, a global energy company and world leader in wind energy. We operate in the generation, transmission and distribution of electricity, energy management and supply of gas and electricity in the UK.
We are committed to leading the development of clean and competitive electricity, modernising electricity networks to improve quality of service and increase customer choice through digital enhancements.
ScottishPower will invest over £1.4bn here in the UK every year for the next five years. As well as investing in the future energy infrastructure of the UK, ScottishPower is creating thousands of jobs through our Distribution and Renewables businesses as well as creating hundreds of apprenticeship and graduate positions.
Find out more about ScottishPower at scottishpower.co.uk
The Bay Fish and Chips - Drink Reception Sponsor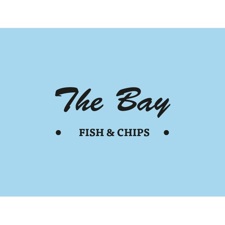 The Glenmorangie Company - Partnership Scotland Sponsor
The Dornoch Environmental Enhancement Project (DEEP) is a ground-breaking initiative to restore Native European oysters to the Dornoch Firth. It has been pioneered by Glenmorangie in partnership with Heriot-Watt University and the Marine Conservation Society.
DEEP is a project that will benefit nature, business and the community.
The project's vision is to restore long-lost oyster reefs to the Firth, to enhance biodiversity and also act in tandem with Glenmorangie's new Anaerobic Digestion (AD) plant, which will purify the by-products created through the distillation process – an environmental first for a distillery.
The AD plant is purifies up to 95% of the waste water that the Distillery releases into the Firth, with the remaining 5% of the organic waste naturally cleaned by the oysters – nature's ecosystem champions.
In pursuit of its vision to enhance the marine biodiversity of the Dornoch Firth, Glenmorangie and its partners last year placed 300 oysters in its protected waters, to confirm the species could survive. For the second phase of the project which began in October 2018, a total of 20,000 oysters are to be introduced into the sea near Glenmorangie's Highland home. The long term vision is to recreate a self- sustaining native oyster reef - the first time this has been attempted in a Marine Protected Area in Europe.
Find out more about The Glenmorangie Company at theglenmorangiecompany.com
The Scottish Government - Hydro Nation Scotland Sponsor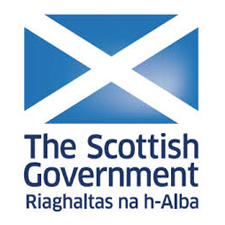 The devolved government for Scotland has a range of responsibilities which include: health, education, justice and the environment. Some powers are reserved to the UK government and include: immigration, the constitution, foreign policy and defence.
Who runs the Scottish Government
After a Scottish Parliamentary election, a First Minister is formally nominated by the Scottish Parliament and appointed by Her Majesty the Queen. The First Minister then appoints the Scottish Ministers to make up their Cabinet with the agreement of the Scottish Parliament and the approval of the Queen.
The First Minister leads The Scottish Government, with the support of the Scottish Cabinet and Ministers.
Find out more about The Scottish Government at gov.scot
Travel Know How Scotland - Moving Scotland Award
Travelknowhow Scotland is a unique, free, web-based toolkit to aid travel planning in the workplace funded by Transport Scotland and supported by Scotland's 7 Regional Transport Partnerships. 
Once registered, organisations gain free access to a website which guides them through the entire travel planning process in a clear and easy to follow way, providing expert travel planning and marketing advice, along with all the support and tools needed to engage with employees and start changing travel behaviour within their own organisation.
University of Stirling - Management School - Small Business Scotland Sponsor
A formidable seat of learning where ability, not background, is valued
The essence of the University of Stirling is its great people: our graduates, staff and students are helping to shape the world. Founded by Royal Charter in 1967, the University of Stirling was the first genuinely new university in Scotland for over 400 years. We retain our pioneering spirit and a passion for innovation and excellence in all we do.
We aim to be at the forefront of research and learning that helps to improve lives. Working with academic, commercial, public, private and voluntary sector partners, Stirling is one of the UK's leading research universities in the fields of health and well-being, the environment and people, culture and society, enterprise and the economy, and sport.
Find out more about University of Stirling - Management School at stir.ac.uk/about
Wave Utilities - Engaging Scotland Sponsor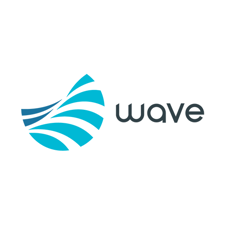 At Wave, we make managing your utilities straightforward, helping you reduce your water and energy use. Not only does this mean better efficiency for your business, it means lower bills and reduced costs.
Wave was formed following a joint venture between Anglian Water Business and NWG Business, bringing together two established companies with solid track records in the non-household water retail market.
Combining our heritage and years of expertise, we're proud to look after the water and wastewater needs of over 300,000 businesses across the UK.
From smaller companies to large multi-site organisations, we know every business is different. We work with you to manage your water and wastewater, drive efficiencies and lower your costs.
Find out more about Wave Utilities at wave-utilities.co.uk