18 December 2015
---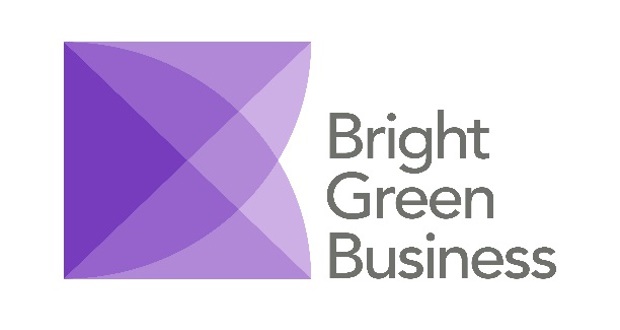 The VIBES Awards have been a great opportunity to reflect on the work businesses and organisations are doing to minimise their environmental impact while making significant contributions to Scotland's sustainable future. The ceremony was a celebration highlighting all the progressive work taken on by the network of partners, and was an opportunity to showcase the possibilities of linking environmental sustainability goals with financial gain.
Bright Green Business, as a member of the VIBES Steering Committee, was delighted to see many of our placed students and graduates sitting in among the audience as well taking part in organising the ceremony such as Katie Dignan, who was on placement this year at SEPA. Katie is just one of many graduate interns that has assisted with VIBES over the years and her involvement in helping to coordinate all stages of the 2015 awards ceremony was greatly valued. From encouraging and gathering entries to assisting judges and even delivering a number of presentations on the benefits of VIBES, Katie greatly contributed to the success of this year's awards. Indeed, the whole event has been a reminder of the possibilities and benefits of giving students and graduates an opportunity to take part in helping businesses become greener and more sustainably aware.
While sifting through CVs for our student and graduate Environmental Placement Programme (EPP), I am amazed by the achievements and ambition of students and graduates looking for opportunities to work in the field of sustainability. I am not only amazed by the topic of their degrees, ranging from PhD in Astrophysics to BSc in Environmental Science, I am also struck by their uniqueness. The placements attract students and graduates from a rich variety of educational and professional backgrounds. One applicant volunteered at a conservation centre to take care of cheetah cubs, while another, an art graduate, decided to change career paths in order to dedicate her attention to protecting the environment.
I believe that more businesses and organisations would also be impressed by the quality and variety of candidates applying for placements. Not only is EPP a fantastic way for students and graduates to take a first step into the professional world, a placement can also have huge environmental, social and financial benefits for the businesses and organisations who take them on.
Placed students and graduates have a wide impact raising awareness about sustainability and working with staff and community members to promote environmentally ethical practices such as recycling and saving energy. We were thrilled to see another of our EPP candidates, Emily, on stage with Emtelle receiving the VIBES Management (large) Award. While on placement, she helped Emtelle apply for the award and ultimately win it. No surprise that she was announced Most Enterprising Green Student this summer at our EPP National Final Awards Ceremony.
Emily and Katie are great examples of the many motivated students and graduates we've placed and there are many more looking to gain work experience in sustainability. The Environmental Placement Programme is a great opportunity for all parties involved. Bright Green Business offers comprehensive support to students and graduates by providing them with a mentoring programme throughout the placement. We also help businesses by taking care of the recruitment process and payroll. In an economy with increasing youth unemployment and looming climate change risks, the opportunities of taking on an EPP student or graduate are striking.
Share this
Media Enquiries
For all press & media enquiries, please contact:
The BIG Partnership
3rd Floor
Fountain House
1-3 Woodside Crescent
G3 7UL
0141 333 9585
vibes at bigpartnership.co.uk