09 December 2016
---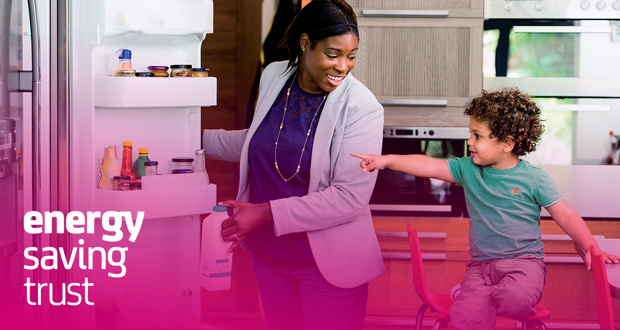 Energy Saving Trust and Home Energy Scotland have teamed up with Zero Waste Scotland to offer new, fun and interactive training workshops to help your employees understand how best to reduce waste, re-use and up-cycle at home.
Love Food Hate Waste and Re-use employee engagement workshops can empower your employees to:
Save up to £460 a year through reducing food waste at home
Learn how to donate, swap, sell, buy and how it can benefit them and their community
Play their part in reducing the impact of waste and creating a greener Scotland
Reduce waste at work as they become more attuned to sustainable behaviour at home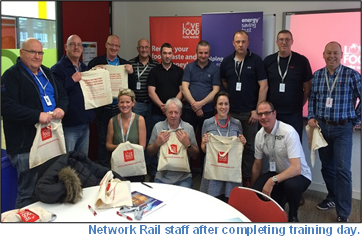 Fully funded by the Scottish Government and the European Regional Development Fund, workshops are free of charge and are delivered by expert Home Energy Scotland advisors at any location across Scotland. A session usually lasts between one and two hours – depending on your needs – and the only requirement is that a minimum of 10 employees take part.
Keira McLuskey, Environment Specialist, Network Rail: "The workshop was broken into bite size interactive topics, all of which we were able to relate to on a personal level which hooked us from the start. We learned loads of tips for reducing energy and waste but also how to save money.
The training was delivered professionally and there was minimal effort required to organise. Attendees ranged from people with little or no experience in environmental matters to environmental professionals, yet we all took something away with us. I would definitely recommend it to anyone looking to engage staff in energy and waste reduction."
To find out more, email the Energy Saving Trust (employeeengagement@est.org.uk). Workshops run until the end of March 2017.
Share this
Media Enquiries
For all press & media enquiries, please contact:
The BIG Partnership
3rd Floor
Fountain House
1-3 Woodside Crescent
G3 7UL
0141 333 9585
vibes at bigpartnership.co.uk