18 November 2016
---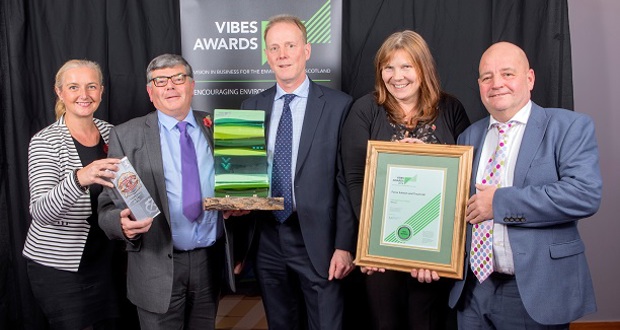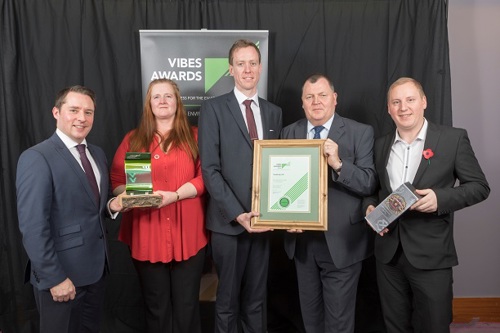 This year, 32 Scottish businesses were shortlisted from a record number of entries.  Each of the finalists underwent a rigorous judging process, including a programme of site visits, to assess their environmental practices.
The Management Award recognises businesses whose management systems deliver continuous improvement in environmental performance. This category is aimed at businesses that are taking a holistic approach to environmental improvement and can demonstrate the associated economic and social benefits that have been achieved.
The Management Award is split into two sections- Large (over 250 employees) and Small to Medium Sized Enterprises (SMEs) (less than 250 employees)
Sponsored by Keep Scotland Beautiful
Keep Scotland Beautiful is the environmental charity that campaigns, acts and educates on a range of local, national and global issues to change behaviour and improve the quality of people's lives and the places they care for.
They are leading the way on improving Scotland's environment, tackling a wide range of environmental issues, from reducing the amount of litter on our streets to cutting the carbon emissions that threaten our planet.
Having been an established part of the environmental landscape for over 50 years, they draw together government, local authorities, businesses, community groups and individuals in this common cause.  They are present in every village, town, and city in Scotland, and their activities are estimated to make a difference to one in five people living in Scotland.
Peter Quinn, Business Development Manager, said: "Keep Scotland Beautiful was delighted to support VIBES 2016 and present Farne Salmon and Trout Ltd with the Management Large Award.  We know that businesses in Scotland are taking significant steps to improve and reduce their impact on the environment and we support many of them to do this through our activities. We hope that the winners will go on to inspire others to take action to protect our environment and operate in a more sustainable way.  The VIBES Awards recognise and showcase best practice in business and we feel it is important to support this, and to assist businesses to meet their environmental commitments, as we do with public bodies and community groups through other areas of our work."
Winner of the Management Large: Farne Salmon and Trout ltd
The winner of this year's Management Large Award went to Farne Salmon and Trout ltd.
Farne Salmon and Trout is based in Duns in the South of Scotland. Its main business activity and passion is the manufacture of smoked salmon, cooked salmon, value added salmon and other fish species products. Its principle customers are UK high street retailers but it also exports to key customers on the continent and has more recently started exporting into Eastern European and Far Eastern markets. Farne Salmon and Trout combine environmental benefits with innovation to provide an exemplar in the food and drink sector.
Angus Forbes, Environmental Manager, Farne Salmon and Trout Ltd: "The VIBES awards have encouraged Farne to highlight and quantify the many environmental and resource based initiatives we have actioned over the last three years and have been a fantastic catalyst to drive on numerous other projects that are making the business more sustainable on a daily basis. Receiving this award has been a worthwhile and appropriate way to honour all our employees for doing yet another great job."
Management Large Special Commendation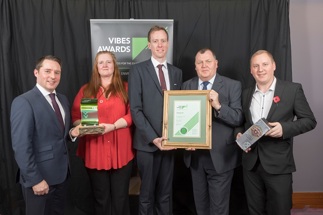 A special commendation this year was awarded to Webhelp UK
Webhelp UK specialises in business process outsourcing (BPO) to large companies. The company is committed to delivering good environmental practices in all areas of the business and has been awarded accreditation for ISO 50001 and ISO 140001 along with 180001, 27001 and 9001. They demonstrated excellent commitment to sustainability, providing significant reductions in resource use.
The Management Large Shortlist
The other shortlisted companies in this category included:
Balfour Beatty UKCS (Scotland)
City Building LLP
Share this
Media Enquiries
For all press & media enquiries, please contact:
The BIG Partnership
3rd Floor
Fountain House
1-3 Woodside Crescent
G3 7UL
0141 333 9585
vibes at bigpartnership.co.uk