05 December 2016
---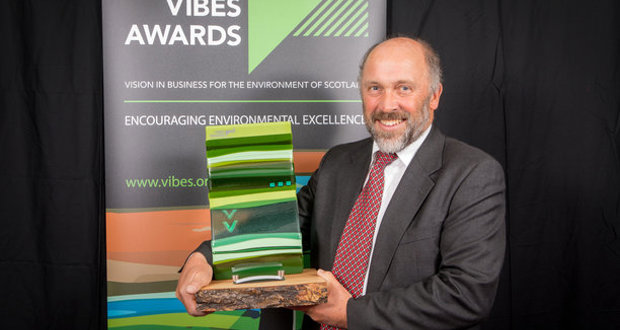 This year, 32 Scottish businesses were shortlisted from a record number of entries.  Each of the finalists underwent a rigorous judging process, including a programme of site visits, to assess their environmental practices.
The Micro Business Award is an additional award for the best entry to any category.  It is open to businesses with less than 10 employees.
Sponsored by NetRegs
NetRegs is a website that provides free environmental guidance for businesses in Scotland and Northern Ireland. It is run as a partnership between the Northern Ireland Environment Agency and the Scottish Environment Protection Agency.
NetRegs offers businesses, particularly SMEs, the information they need to ensure that they comply with environmental regulations. NetRegs also provides information, and where appropriate signposts other resources, that will help businesses achieve financial gain through good environmental practice. 
Morag Garden, Head of Sustainability and Innovation with the Scotch Whisky Association, and chair of the NetRegs Business Advisory Group said: "NetRegs provides environmental guidance for businesses, particularly SMEs, and we are proud sponsors of the Micro Business Award at VIBES. It is inspiring to see a small business take bold steps to reduce its environmental impacts, while at the same time benefiting from reduced costs. The Glenuig Inn has identified where efficiency savings could be made, and been bold in implementing their plan. This should encourage other organisations, of all sizes, to learn from their experiences, and see how they can improve the financial stability of their business while at the same time helping to achieve a more sustainable and secure future. "
Winner of the Micro Business Award: Glenuig Inn Ltd
The winner of this year's Micro Business Award went to Glenuig Inn Ltd.
Situated on Scotland's North West Coast, the Glenuig Inn is a traditional highland inn with modern, practical accommodation for visitors. It uses 100% renewable energy sources and has introduced many other green measures, including a biomass boiler that uses dried food waste as a fuel source.
Steve Macfarlane, Director, Glenuig Inn: "It's always a challenge to do the right thing for the environment and even more so when we have to provide excellence in all we do for all our guests. We are delighted to have won a VIBES award again this year, as it is true recognition of our strong environmental commitment in everything we do." 
The Micro Business Shortlist
The other shortlisted companies in this category included:
Architeco
Aurora Sustainability Ltd
Capture Mobility
PR Print Limited
Retromixer Ltd
Share this
Media Enquiries
For all press & media enquiries, please contact:
The BIG Partnership
3rd Floor
Fountain House
1-3 Woodside Crescent
G3 7UL
0141 333 9585
vibes at bigpartnership.co.uk