09 March 2017
---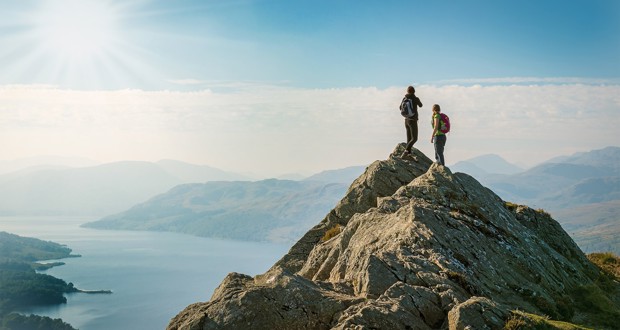 Sustainability has been recognised as a new organisational revolution. It is capable of improving key organisational performance indicators, fostering innovation, optimising manufacturing processes, agricultural practices and the way services are delivered. By pursuing eco-related innovation and targets, investing in supply chain stakeholders and the workforce, and at the same time being profitable, organisations can be sustainable, "doing well by doing good". A win-win co-beneficial-based sustainability approach can be achieved as the number of consumers willing to pay extra for products and services from companies that are committed to positive social and environmental initiatives has increased in recent years (according to a recent Nielsen's Corporate Social Responsibility global survey1).
However, not all organisations have embarked on the sustainability journey with the same level of knowledge, skills, and willingness. Organisations can be classified as being in different stages or maturity levels of sustainable management. It is possible to highlight three main stages – from disbelief to prevention to strategic proactivity.
The first – and less mature stage – is known as disbelief. At this stage, sustainability is not considered as a worthy managerial issue. Organisations at this stage argue that sustainability is an issue only for environmentalists, charities or environmental protection agencies. This stage's motto is to postpone necessary sustainability action as much as possible, until the arrival of external major pressures, such as penalties regarding environmental and social faults.
The second stage – prevention – is largely based on a perspective that proposes a narrow view of sustainability, as its meaning "superior efficiency of operations" and "avoiding the worst". Organisations at this stage only see sustainable management as an opportunity to improve operational eco-efficiency of raw-materials, energy and water consumption. Efforts are made for ensuring total alignment with the current environmental legislation and good environmental practices adopted by competitors. However, sustainability doesn't mean radical changes in terms of organisational culture and innovative stimulus. At this stage, organisations tend to understand sustainability management as a search for environmental efficiency, rather than a synergistic understanding of social, environmental and economic performances and the tensions and dilemmas that can emerge during sustainability decision-making processes.
Finally, the third stage – strategic proactivity – is the most evolved perspective on sustainable management. Organisations at this stage have sustainability in their "DNA". Sustainability is seriously considered as a strategic asset, a source of innovation, a way to attract and retain a proud and motivated workforce, and a central component of organisations' necessary legitimacy to operate in complex and diverse society. Thus, sustainability is part of top management decision making processes. The multiple areas of organisations start supporting sustainability by developing strategies and practices regarding, for example, sustainable human resource practices, sustainable products and services, sustainable supply chain and operations management and sustainable marketing. A win-win sustainability approach tends to be dominant without ignoring the tensions, complexity and trade-offs that sustainability certainly will impose on managers' decision making processes. Organisations at this stage will lead the transition towards a sustainable society. In doing so, their managers will need to be equipped with latest knowledge and skills concerning sustainability leadership, sustainable development goals, scenarios building for sustainable futures, circular economy in a resource-constrained world, sustainable innovation of products, processes and services. Organisations at this stage start inspiring other organisations and do create a stronger legitimacy to operate in a more sustainable society.
Together, the three stages of organisational sustainability allow managers, practitioners, and decision-makers to understand the current maturity level of their organisations and the necessary effort to take a step forward. Envisioning sustainable management through an evolutionary lens also highlights that, if not nurtured adequately, sustainable management can deteriorate gradually, pushing organisations backwards. It is up to the organisational leaders to decide on which journey they are about to embark.
sustainability@stir.ac.uk, @stirsust
University of Stirling, Stirling Management School, Centre for Sustainable Practice and Living, Stirling, Scotland, UK, FK9 4LA
Charbel Jose Chiappetta Jabbour (lecturer in Strategic Sustainable Business at the University of Stirling), Professor George Burt (University of Stirling) and Erik MacEachern (Director of the Centre for Sustainable Practice and Living) University of Stirling, Stirling Management School, Centre for Sustainable Practice and Living.
Share this
Media Enquiries
For all press & media enquiries, please contact:
The BIG Partnership
3rd Floor
Fountain House
1-3 Woodside Crescent
G3 7UL
0141 333 9585
vibes at bigpartnership.co.uk