27 January 2017
---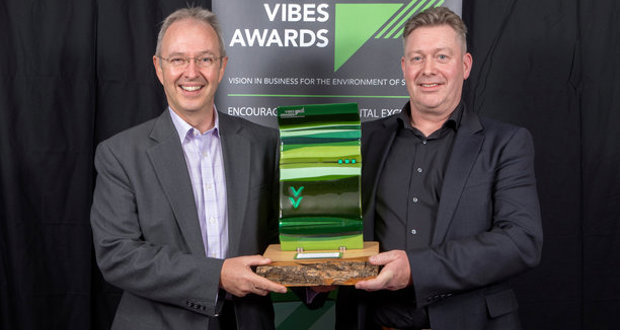 This year, 32 Scottish businesses were shortlisted from a record number of entries. Each of the finalists underwent a rigorous judging process, including a programme of site visits, to assess their environmental practices.
The Environmental Product and Services Award recognises businesses that have developed, or are developing, a product or service. Successful entries should demonstrate how products and services can promote sustainable consumption, reduce environmental impacts and create new business opportunities.
Sponsored by Scottish Environment Protection Agency (SEPA)
SEPA's role in protecting the environment and human health is wide-ranging, including environmental regulation, mitigating and adapting to climate change, monitoring and reporting on the state of our environment, raising awareness of environmental issues, engaging with the public through citizen science projects, and resolving environmental harms.
Calum MacDonald, director of regulatory services at the Scottish Environment Protection Agency:"We were delighted to sponsor the Environmental Product or Service Award, as it is line with our new statutory purpose and regulatory strategy; "One Planet Prosperity". Climate change depends on businesses doing things differently and different must be commercially attractive. Veracity is a worthy winner of this category. It shows that innovation and new technologies can benefit the environment and bring financial success to a business."
Winner of the Environment Product or Service Award: Veracity UK Ltd
The winner of this year's Environment Product or Service Award went to Veracity UK Ltd.
Headquartered in Scotland and a recognised industry leader for over 10 years, Veracity design and manufacture innovative transmission, storage and display products for the security surveillance market. An accredited ISO14001 company, their pioneering products are recommended and trusted by leading IP camera manufacturers worldwide and are purposely energy efficient and energy-saving. Their products use significantly less power and materials than other products on the market. The products are designed to be upgraded easily with the latest technology and are designed for disassembly and repair.
Alastair McLeod, Group CEO, Veracity UK Ltd: "COLDSTORE has won a number of awards for technical innovation, so we're delighted to see that its extreme-green credentials have now been recognised too. We are very grateful to the Veracity team that developed COLDSTORE, the design of which is underpinned by three core values of the company: innovation, reliability and environmental awareness. Through extensive global distribution channels and international partners, our products are in daily use in over 50 countries around the world, ensuring that the work we do in Prestwick delivers real, quantifiable benefits to the environment worldwide."
Environment Product or Service Special Commendation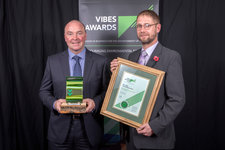 A special commendation this year was awarded to Ross-Shire Engineering Limited.
Ross-Shire Engineering provide full 360 degree engineering support to corporate clients from 3D front-end product design, through the fabrication, assembly, testing, commissioning and load out of projects. The utilities sector drives the majority of their turnover as a company and within that their expertise in water treatment technologies is the main workstream. Ross-Shire Engineering Limited has developed a specialist, modular waste water treatment solution. These units are constructed off site and brought on site when required. This reduces construction time, transport costs and reduces waste on site. The units are also energy efficient when in operation.
The Environment Product or Service Shortlist
The other shortlisted companies in this category included:
Architeco
IES
Levenseat Ltd
Share this
Media Enquiries
For all press & media enquiries, please contact:
The BIG Partnership
3rd Floor
Fountain House
1-3 Woodside Crescent
G3 7UL
0141 333 9585
vibes at bigpartnership.co.uk