13 January 2017
---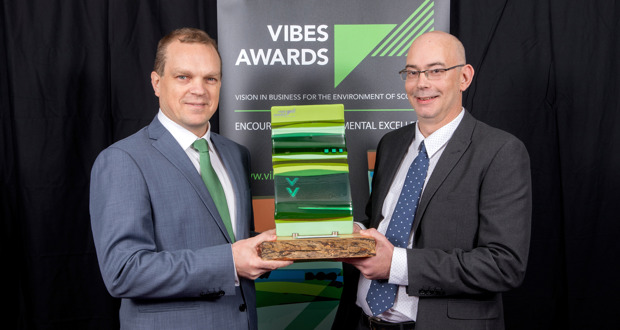 This year, 32 Scottish businesses were shortlisted from a record number of entries. Each of the finalists underwent a rigorous judging process, including a programme of site visits, to assess their environmental practices.
The Innovation Award recognises businesses, partnerships, collaborations or individuals within a business that have developed, innovative technologies, products, practices or services that bring environmental and business benefits. This category highlights the ability of businesses to promote sustainable consumption, reduce environmental impacts and create new business opportunities
Sponsored by ScottishPower
ScottishPower is one of the largest UK energy companies, responsible for the supply of gas and electricity in the UK to over 5 million customers
ScottishPower are part of the Iberdrola Group, a world leader in wind energy and one of the largest energy companies in the world. They are at the forefront of building a sustainable energy future for everyone, through innovation and investment in renewable energy..
Emilio Tejedor, Head of Environment and Innovation at ScottishPower, said: "ScottishPower would like to congratulate all projects and organisations nominated to the 2016 VIBES awards, and especially to the winner on the innovation category Guala Closures. We are really proud to support an event that recognises excellence behaviour and best environmental practices. Certainly that's a good way to provoke a cultural change that helps us all achieve our climate change targets."
Winner of the Innovation Award: Guala Closures UK Ltd
The winner of this year's Innovation Award went to Guala Closures UK Ltd.
Guala Closures Ltd manufactures bottles closures and stoppers for the whisky, spirits and wine industries. The business has four main competencies: injection moulding, aluminium pressing and forming, decoration and assembly. In 2013 the company developed and invested in a new and innovative all in one paint and metallisation production line which significantly reduce energy, VOC's and water.
Stuart Giles, Business Engineering & Site Services Manager, Guala Closures Ltd: "Guala Closures UK Ltd is delighted to have won this prestigious award. We are thrilled to have been recognised for the commitment we have made to reduce our impact upon the environment by implementing innovative new technologies and processes. We are proud to take our place amongst many excellent companies who are totally committed to delivering a sustainable future.
"The work we have undertaken over recent years has been a significant investment, both by our staff and financially. This work will never stop as we continue to improve; not only our processes but our culture and how we impact the environment."
The Innovation Shortlist
The other shortlisted companies in this category included:
Capture Mobility
Doosan Babcock Ltd
Retromixer Ltd
Veracity UK Limited
Share this
Media Enquiries
For all press & media enquiries, please contact:
The BIG Partnership
3rd Floor
Fountain House
1-3 Woodside Crescent
G3 7UL
0141 333 9585
vibes at bigpartnership.co.uk