05 July 2023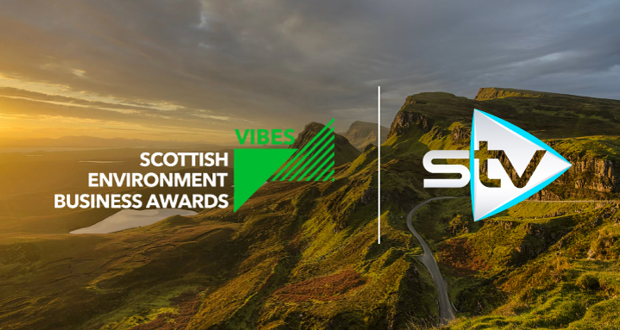 VIBES launched its partnership with STV on 1st March 2023, with a goal to increase awareness of Scottish businesses' environmental achievements towards meeting Scotland's net zero targets.
The media partnership is part of STV's sustainability initiative (STV Zero). They are a certified CarbonNeutral® company and are committed to ensuring all programming and any commercial they produce achieves net zero carbon emissions by 2030.
Some of their key targets:
100% sustainable supply chain by 2030
Reduce business travel by 50% by the end of 2025.
Zero Waste business by 2030
Through this media partnership we have gained deeper insights into STV's work around reducing the impact of creating TV content, and learned more about the role media can play in driving positive behaviour changes for the environment. They have achieved an Albert Sustainable Production Certification and have introduced an Ad Net Zero advertising production carbon impact calculator to track their production emissions. They are also taking everyday actions like sourcing second hand props and wardrobe, donating these to charity shops after use, and sourcing filming locations that reduce the need for extensive travel.
Beyond extending VIBES reach, the media partnership has additional benefits for VIBES Networks:
Green Fund Award - One of our VIBES award winners will be gifted £30k airtime to create an on-air campaign, in collaboration with STV, to help grow their business.
Masterclass - Finalists are receiving a free masterclass to learn from communication experts about the power of TV for businesses as well as some hints and tips to supercharge their social media and marketing strategy.
Overall, STV is a natural fit for the VIBES Awards. The broadcaster has the reach, the commitment to sustainability, and the track record to help the awards reach its main objective of improving the environmental performance of businesses in Scotland.
Learn more about our media partner here: STV Commercial
For any questions about STV, contact Jules McKim (jules.mckim@stv.tv)