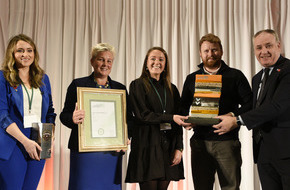 Bruichladdich Distillery Co Ltd are a whisky and gin distiller based on the Isle of Islay. A certified 'B Corp' who assess and monitor their environmental impacts across all aspects of their business, including Full Lifecycle Assessments on every product. They aim to decarbonise distillation by 2025 (scope 1&2) and be Net Zero by 2050.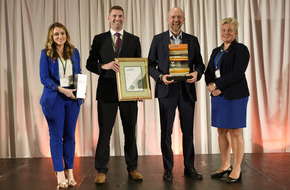 ThermaFY Eco, based in Kelso, are a thermal analysis software and data company. ThermaFY identify ways to maximise energy efficiency of homes, reducing carbon emissions and excessive use of energy.
Trade Right International - Redeem Exchange, based in Greenock reduce plastic waste going to landfill through a simple collect, wash, refill, and return service for plastic hand sanitiser bottles.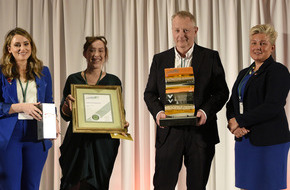 Highlands Rewilding Ltd, based in Drumnadrochit, is a company aiming to help rewild and re-people the Scottish Highlands by increasing carbon sequestration, growing biodiversity, creating new green jobs and generating sustainable profit for purpose.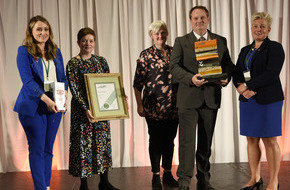 Innovatium Group, based in Glasgow, is a micro business developing technology solutions to meet the challenges of industrial decarbonisation, energy security and energy resilience. PRISMA is a liquid air battery that integrates energy storage and compressed air for industrial use.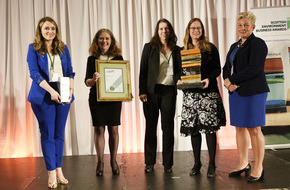 Green Action Trust, based in Shotts, is an environmental regeneration charity, working with a wide range of stakeholders including local authorities, regional partnerships, landowners, environmental groups and local communities.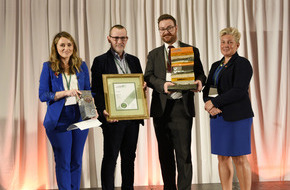 Kenoteq, based in Edinburgh, are a supplier of low carbon closed loop circular building materials.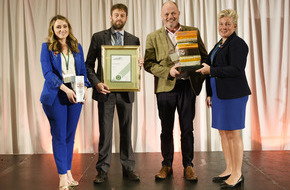 Arran Dairies based on the Isle of Arran, is a fourth-generation family run, food manufacturing, wholesale and distribution business. They supply food, drink and related products to hospitality, retail and community businesses on Arran.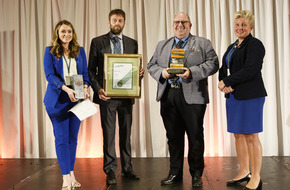 Recyke-a-bike, based in Stirling, are a cycling and training charity focused on repairing bikes and selling them.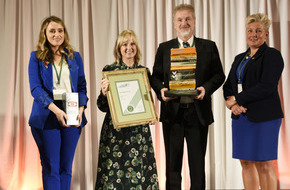 Highland Council, based in Inverness, is a local authority working in partnership to develop the Hydro Ness project. They are utilising historical infrastructure from a disused hydro scheme and using the surrounding area to create renewable energy, a STEM learning hub, and a destination for visitors, connecting to wider attractions in the city.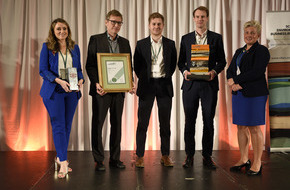 Multiplex Construction Europe, with regional offices in Glasgow and Edinburgh, is an international construction company who recently completed construction on the Advanced Research Centre for the University of Glasgow: the creative and collaborative heart of research at the University of Glasgow.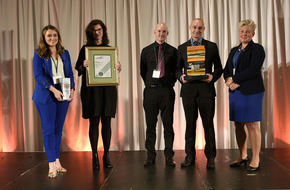 SRUC Elmwood Golf, based in Stratheden, is an 18-hole golf course and golf education centre which aims to use innovative greenkeeping practices to create a high-quality golf course which is also rich in biodiversity.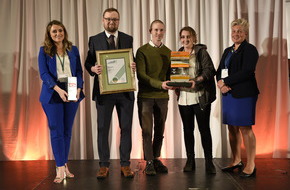 EGG Lighting are commercial lighting suppliers and electrical installers based in Glasgow. They develop future proof and sustainable lighting systems, designed around the unique requirements of their clients.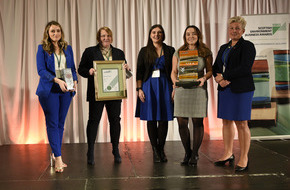 Renfrewshire Council is a local authority leading a partnership delivering an innovative low-carbon energy network to provide a cost-effective route to sustainable energy.